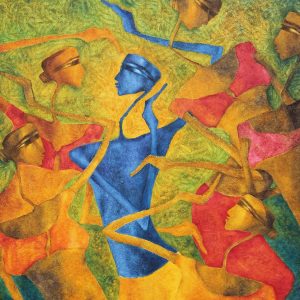 Dhanvi Rasiklal Shah Arts Company is one of India's leading arts company that promotes, curates, conserves, researches and sells finest forms of India-based arts, hosts museum-quality shows, produces topnotch artist monologues and exhibition catalogues in addition to seeking out new talent and showcasing known artists.
The purpose of DRS Arts Company is to serve the entire art ecosystem at a macro level – be it an art student, an art teacher, an art enthusiast, an art curator, or an art collector – by taking Indian arts and culture to the global market. Our company's name is synonymous with breaking new names in art and exploring all the possibilities of what can be done in order to enhance the living standards of human beings, and in the process improve the quality of lives of people directly or indirectly.
Apart from the 40+ years of relevant professional experience in arts (since DRS Arts Company is a family-run business), our company provides you a wide and strong global infrastructure with designated group of companies for different segments – art gallery, art studio, art foundation, art books. Additionally, our talented, dedicated and experienced in-house team also acts as a pillar of strength in syncing our vision with fine arts, editions, books and merchandise.
Today, the brand DRS is widely accepted as being tantamount to highest Quality, Transparency and Authenticity, thus making us the most trusted and go-to arts company for – not just the artists associated with us, but even for the art collectors. We probably even want to avoid calling them "customers", even though that's precisely what our fans are at the point of sale. Even though they may – we have developed such a friendly relationship with them – that they take pride in their role as buyers of our art. We endeavor at making it one of the finest and most memorable experiences for our artists as well as our clients to be a part of our DRS Family.